3 tags
"After 2 months on the road soul searching i have come full circle back to the..."
– Xmas Woods
2 tags
It's almost March.
No SXSW this year, in case you were wondering.
6 tags
Watch
Last few minutes of MICKEY playing "JAIL BREAK" on NYE.
4 tags
2 tags
OOPS - HERE'S A FLASHBACK OF 2K11
THINGS YOU WISH DIDN'T HAPPEN Dirty D breaking his arm and bailing on SXSW Christmas not being able to make it on the mini tour T.C. Starrchild's car accident THINGS YOU ARE STOKED ABOUT Rock N Roll Dreamer and everything surrounding it Make-up at the Double Door Covers - Ghost Rider, Jailbreak, Strutter Terror on Tour Toast of the Town Tour SOME PICTURES TO PROVE IT ALL...
3 tags
"Take one part Rock 'N' Roll High School, one part Thin Lizzy, one part Cheap..."
– IROCKCLEVELAND
3 tags
"Garage rock was hot in 2011, especially in Chicago, where the HoZac record label..."
– Best of Albums of 2011
3 tags
"What's not to love about scuzzy glam garage from Chicago? Replace a few 's's..."
– CHIRP Radio Best of 2011
3 tags
"HoZac's latest compilations are a necessary reminder, of the Chicago label's..."
– MTV's Hive Five: Soundtracking Your New Years Eve BASICALLY THIS MEANS MTV SAYS MICKEY IS ONE OF HOZAC'S MOST PROMISING ACTS. COOL.
7 tags
"Mickey Rock 'n' Roll Dreamer (HoZac) It seems that the hope..."
– This Year In Music: Best Chicago Albums by Miles Raymer
5 tags
"The Spits — What costumes will this wild and comic Seattle punk band wear for..."
– BARELY A MENTION… BUT IN THE SUN TIMES NO LESS!!
3 tags
"3. Sure to cause a scene or a brawl are openers Mac Blackout Band. The group is..."
– GO SEE MAC TONIGHT AT CROWN TAP!
5 tags
"Mickey is the worst opening band you're likely to encounter. Its live shows..."
– READ THE WHOLE HILARIOUS INTERVIEW HERE
6 tags
"Top 11 albums of 2011 by WHITE MYSTERY: Miss Alex White & Francis S.K...."
– Top 11 lists by more friends of Flesh
3 tags
2 tags
"2. Although touted by The Reader as Chicago's best new band, opener Mickey was..."
– http://adelenicholas.com/blog/?p=334
4 tags
5 tags
A.V. Club Article
Well… since MICKEY wasn't able to play that show at Ultra Lounge, their interview got scrapped. Instead.. A.V Club wrote this article: Mickey guitarist T.C. Starrchild hurt in car accident T.C. Starrchild, guitarist and contributing songwriter for Chicago's Mickey, was in an automobile accident last weekend. Starrchild's in stable condition, but while the injuries are not believed...
4 tags
PHOTOS: MICKEY at "Sailor Jerry" Cobra Lounge Show... →
3 tags
"Ladies get your tampons ready because Chicago glam punks Mickey are back in..."
– Loud Loop Press
2 tags
2 tags
3 tags
Halloween Party Show -- Featuring some dudes from...
 Saturday, October 29 at 9:00pm Location CROWN TAP ROOM   2821 N. Milwaukee Ave.Chicago, IL Mark yer calendars now for… THE ONLY HALLOWEEN PARTY THAT MATTERS! Starring (in no particular order): DEVO! THE CRAMPS! GG ALLIN and THE JABBERS! THE DAMNED! Featuring members of: - Alma Negra - Daily Void - Del Rey - The Impostors - Mickey - Mystechs - Panicsville - Shanaynay's Wigs...
4 tags
OH HELLO!
MICKEY has been doing ABSOLUTELY NOTHING during the whole month of September. HOW BORING. But now I have some news to share. 1. They are doing an interview with AV Club tomorrow (Thursday). 2. Some of MICKEY (T.C. Starrchild, Dirty D, X-mas) are doing a G.G. Allin Halloween cover band. 3. October 13th — it's a Thursday — Show with Jacuzzi Boys and some other dumb band at...
6 tags
"Mickey- Rock 'n' Roll Dreamer Release date: 2011Jun07 Label: Hozac Records ..."
– http://reviews.wruv.org/2011/08/rock-n-roll-dreamer/ This review is funny because 1. the release date was May 27, 2011.. not June 7.. and 2. it's filed under Punk/Ska. LOL
1 tag
WHOA!
Mickey is heading back to the studio on Sunday… Could they be recording a new album? A new single? An mp3?!?! WHAT COULD IT BE?! And WTF with the lack of shows? Am I out of the loop? They were offered a show in Ann Arbor but no word on whether they're doing it. Besides that…. ?!?!?!?!
4 tags
"Either that or I was too busy wondering if, even mid-set, they'd outshined the..."
– http://clatl.com/cribnotes/archives/2011/07/11/black-lodges-debut-outshined-mickeys-return
3 tags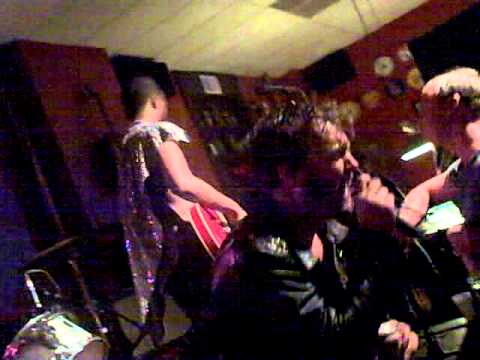 3 tags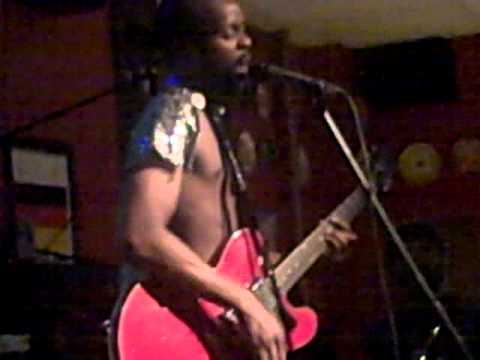 3 tags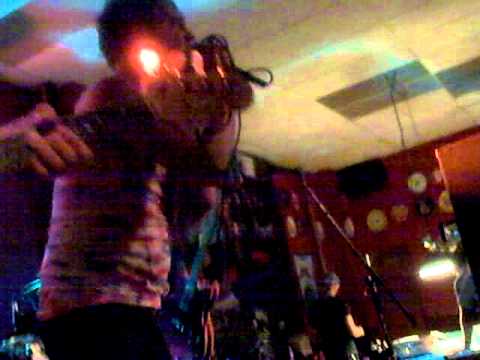 3 tags
BUNCH OF SHOWS SOON!
AUGUST 19 @ EMPTY BOTTLE W/ YOLKS & PIZZA ROCK BAND AUGUST 20 @ BOTTOM LOUNGE W/ NASHVILLE PUSSY & DWARVES AUGUST 21 @ ROOSEVELT PARK IN DETROIT
4 tags
AWESOME REVIEW OF "Rock N Roll Dreamer" →
5 tags
IMPOSE: Mickey @ Death By Audio →
4 tags
Photos from Mickey @ Cake Shop! →
5 tags
"A little bit o' lo-fi, a little bit o' glam rock, a smidge o' theatricality, and..."
– Jimmy Alvarado, Razorcake
5 tags
"After two stellar singles on HoZac and Florida's Dying and a 12-inch EP on..."
– Permanent Records
2 tags
PUNKTIONARY: Mickey →
5 tags
Kind Turkey: Record of the Week →
5 tags
STILL SINGLE: Mickey – Rock 'n' Roll Dreamer LP... →
still-single: Just like how bubonic plague resurfaces every few years to kill a few unlucky people, only to grow dormant again, some folks think that a perfectly lucid way to spend their time would be to start a new glam band. I don't think it's a case of glam being resilient but I do think that there are a lot of unoriginal assholes cluttering up what would otherwise be a pretty nice cosmos....
3 tags
Tiny Grooves: Mickey - Record Release Party! →
4 tags
"I basically say that every record is my favorite of the year, but I probably..."
– Spilled Milk
5 tags
"I usually have an adverse reaction to 80s music and that which evokes its sound,..."
– Alexa Santoro, BuzzleGoose
4 tags
"They're crude, they're blunt. There are no hidden meanings in Mickey's lyrics,..."
– Sonam Parikh
4 tags
unbooking: CHECK OUT THIS RADIO SPOT MICKEY MADE...
4 tags
Brooklyn Vegan post
Mickey Ok it's really hot out but don't let that stop you from seeing some great stuff this weekend. We've got a couple bands on the Hozac label in town this weekend. First is Chicago glam punks Mickey whose debut Rock n' Roll Dreamer just hit the racks. It's a sleazy vision of excess that is part The Sweet, part Johnny Thunders, part Schlitz malt liquor and...
5 tags
Swami Visions: Mac Blackout sneered and shook his... →
swamivisions: Mac Blackout sneered and shook his way through a twenty minute set, sweating through two layers of clothing until he ended up shirtless and bellowing like a bat-shit crazy, young Belushi. Whereas the frontman of Chicago degenerates, Mickey, sounds like a snotty, but thoughtful dreamer on wax - on stage he seems way more like the type to break your nose before stealing your chick...
4 tags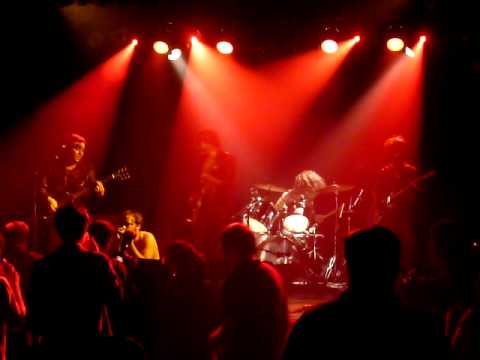 4 tags